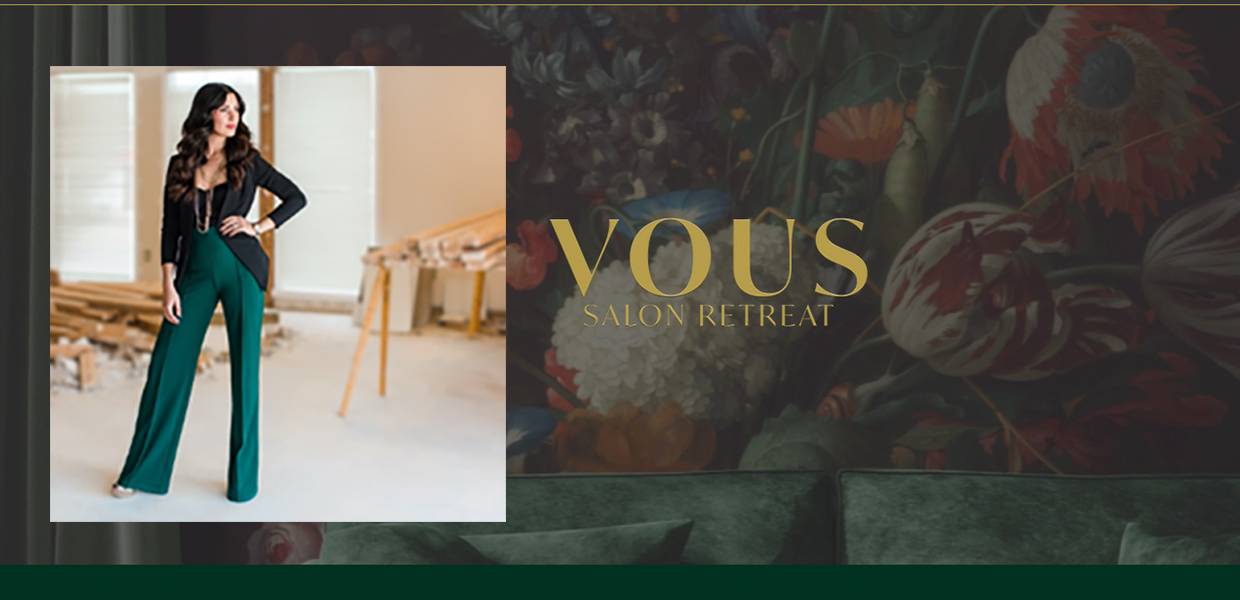 Jessica Barnes' vision for creating a special space in the salon and spa industries that not only accentuates people's outer beauty, but their inner value too, becomes reality today
Kimberly Ballard | 256Today.com
HUNTSVILLE – Jessica Barnes' vision for creating a special space in the salon and spa industries that not only accentuates people's outer beauty, but their inner value too, becomes reality today. She opens her new 2,500-square-foot luxury VOUS Salon Retreat, a concierge-led hair salon and spa at 3315 Bob Wallace Avenue in Huntsville.
Barnes believes Huntsville is ready to compete with larger market experiences while keeping to Huntsville's small city feel and welcoming personality. Those attributes, she said, can make VOUS Huntsville's destination luxury hair salon and spa retreat. It offers high-quality products and services tailored to client's needs, with a full-time concierge on hand much like in New York, Beverly Hills, or Paris.
"The VOUS team goes above and beyond to curate an experience that you never want to leave, and yet when you do, you leave looking phenomenal and feeling relieved, rejuvenated, relaxed, and empowered until your next visit," said Barnes.
VOUS Salon Retreat's mission is to accentuate all people's inner value and outer beauty in the most luxurious environment.
The after effects of the pandemic made a mark on Barnes as she saw people experiencing emotional stressors that led to physical stressors that, in turn, led to more serious problems such as hair loss and depression.
"Our goal with VOUS is to take these markets and make them even more helpful and healing for the necessary steps of self-care and do so in an exceptionally luxurious environment with the best pampering amenities available," Barnes said.
She aligned herself with top brands and industry mentors. And, in January, Barnes reached out to Sonya Bailor, president and CEO of Bailor Group, a boutique management consulting firm focused on growth strategy.
She also hired Alexandra Gonzalez Adams to run operations and be lead concierge for VOUS Salon Retreat's clients and staff.
"In addition to providing the high-end hair services, which I have become known for, I have very thoughtfully chosen specific wellness services to offer at VOUS Salon Retreat," said Barnes.
Since "VOUS" is French for 'you', Barnes recommends personalized VOUS Salon Retreat services like the halotherapy salt room for lung health and recovery; medical-grade infrared sauna that detoxifies and boosts immunity; and massage services that not only provide recovery and relaxation, but also fill the human need for touch.
Real the original article here: https://256today.com/opening-today-luxury-personal-services-that-are-all-about-vous/